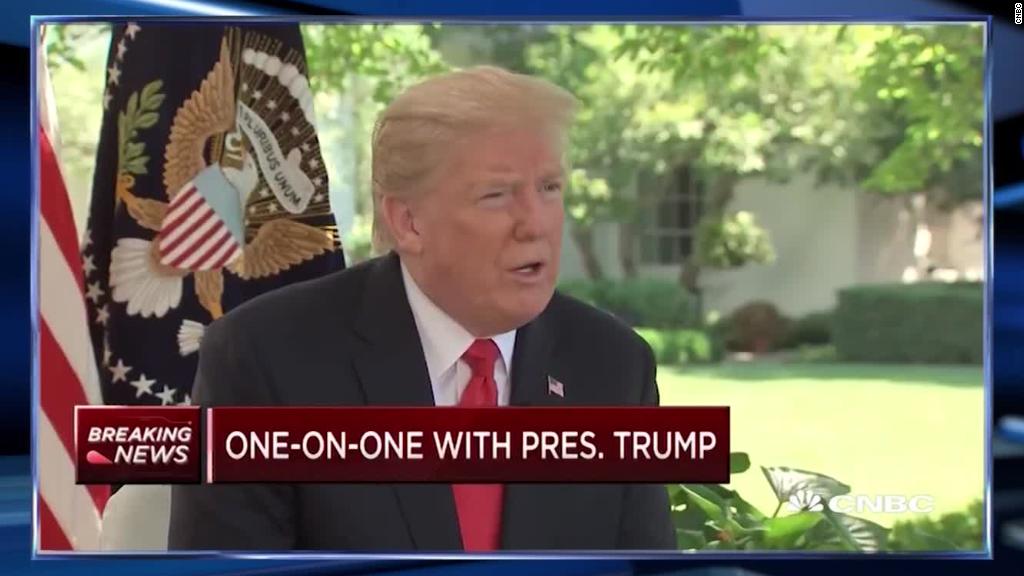 Concerns that Turkey's currency crisis will spill into other emerging markets — and maybe Europe — aren't spooking investors much. Just look at gold.
It's supposed to be the classic fear trade, something to buy when things are falling apart in the world.
But the price of gold has been tumbling.
It's below $1,200 an ounce for the first time since January 2017 and about 13% below its peak this year of more than $1,365. What gives?
Gold does best when the US dollar is weakening. That's when investors truly appreciate the value of gold as an alternative form of currency, not just a precious metal.
But the greenback has surged this year as the Federal Reserve has raised interest rates and is expected to hike them two more times this year. Strong corporate profits and solid economic growth have helped, too.
And gold doesn't always do well when investors are scared.
During both the 1997-1998 Asian emerging markets meltdown and the 2008 financial crisis, the price of gold plunged, and the dollar rallied.
So as long as the dollar remains red hot, gold could continue to lose luster, Simona Gambarini, commodities economist for Capital Economics, wrote in a report last week.
"Given our view that the dollar will remain strong into 2019, we don't expect the price of gold to recover much ground before then," Gambarini wrote.
It's not just gold that's tumbling lately. Copper and other economically sensitive commodities have dipped, too. That could be a sign that investors are worried about the health of the rest of the world, even as the US economy holds up.
"Commodity prices are falling along with gold, indicating a lack of pricing pressure," wrote Paul Nolte, portfolio manager with Kingsview Asset Management.
Rich Sega, global chief investment strategist at Conning, agrees with that assessment. For the time being, weaker emerging markets are a bad thing for copper, gold and other metals, not a reason to buy them.
"Generally, commodity prices have softened due to slack in demand. Inflation fears have been allayed too," Sega said. Although prices are starting to pick up, few economists are worried about runaway inflation anytime soon.
And the continued concerns about Trump administration tariffs could keep copper and gold prices depressed as well.
Sega adds that gold usually tends to be a fear trade for geopolitical reasons, not necessarily economic ones. He notes that improved US-North Korea relations and a recent cooling of tensions in the Middle East have made gold less attractive.
So while panic can motivate people to rush to gold, it has to be a specific type of fear — and, for now, that fear is absent.
CNNMoney (New York) First published August 20, 2018: 11:51 AM ET