Places to visit :
1 – SOUQ WAQIF :
One benefit of a visit to Qatar is the abundance of quality 18- and 22- carat gold available in the dozens of tiny jewellery shops lining Al Ashat Street (a small street off Grand Hamad Street near Alfardan Centre) that make up the Gold Souq. In many of these shops, gold is not only sold but also handcrafted by second- and third-generation skilled craftsmen, any of whom will be happy to make up a piece of jewellery to your own unique design.
Row upon row of glittering 22-carat gold chains, bangles and earrings adorn the tiny shop windows, and it is often possible to watch the jeweler sitting cross-legged on the floor, busily melting down pieces of gold before carefully hammering it into shape using the most rudimentary equipment.
Centuries of trading with India, China and other distant lands have made their mark, influencing the designs of much of the ornate local jeweler. Traditional "bridal jewellery", which is given to Qatari girls by their husbands-to-be prior to the wedding, includes spectacular headdresses, gold belts and heavy necklaces and gives an insight into local taste. Gold is priced according to weight, carat, and whether it is made by hand or machine.
Elsewhere in Doha, many up market shops sell gold jewellery more suited to Western tastes, with much of it made in Italy. Despite this, it is still very cheap and a must-have souvenir for most visitors.
2 – AL KOOT FORT :
Set in the heart of Doha city, close to Souq Waqif, Al Koot Fort was built in 1880, originally on the outskirts of the old town of Doha. This attractive Moorish-style white building, with its three distinctive towers, lies at the very heart of the history of Qatar.
During the early 20th century, it was used as a prison, and a base from where the traditional armed guards, or nattoor, patrolled the lively souq area.
Its restoration in 1978 transformed it into an ethnographic museum, a storehouse of information on the traditional crafts of the nation with exhibits and artifacts of weavers, boat builders, gypsum carvers, basket makers, goldsmiths, blacksmiths, rope-makers, tailors and embroideres – visual reminders of times gone by. However, some of the original features were lost during this project and today Al Koot Fort is being rebuilt to reflect its precise former glory. Although currently closed to the public, the building provides a popular photo opportunity.
The fort is located at the corner of Jasim Bin Mohammed and Al Qalaa Streets, adjacent to the Souq Waqif car park.
3 –  AL SHAQAB STUD :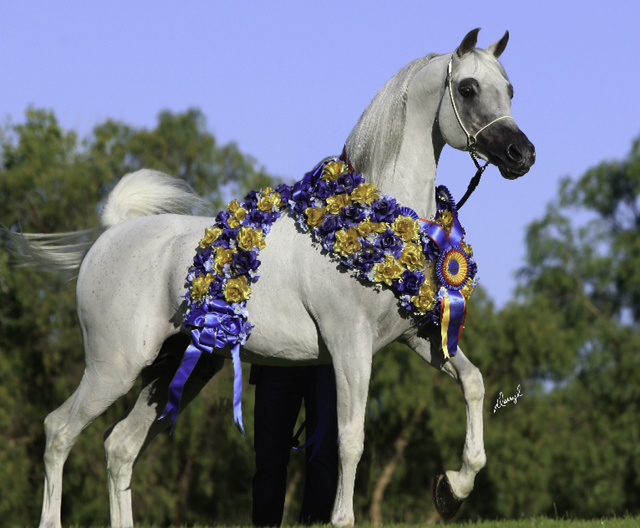 Set in a beautiful and tranquil environment in Al Rayyan, the prestigious Al Shaqab Stud farm – owned by HH the Emir, Sheikh Hamad Bin Khalifa Al Thani, and attached to Qatar Foundation is home to an unrivalled collection of pure-bred Arab show and race horses. One of the first private studs to be established in the Gulf, its architecture reflects the historic importance of horses in Arab culture and tradition, with walled paddocks surrounding a fortress-style stable yard and water well.
Al Shaqab has promoted Qatar to the fore in the world of the equestrian show ring, and among indigenous Arabian bloodlines at the stud today can be found pedigrees with recent histories in America, Britain, Egypt, Poland, Russia and Spain. The stud, which was originally set up to reintroduce the breeding of these magnificent horses in Qatar, is now ensuring that horsemanship continues to be taught and appreciated through its professionally managed Equestrian Academy with some of the best facilities in Qatar and a regular programme of events and competitions.
4 –  Al Wakra :
Just 12 km south of Doha, Al Wakra has grown from a tiny fishing and pearling village into a small residential town with a colourful and bustling fishing and dhow harbour – a great place to spend a few hours on a winter's afternoon as there is plenty to watch. The jetty attracts fishermen with handlines, always ready to show their catch, and the dhows provide an excellent photo opportunity. At the end of the jetty is a small cafeteria where you can enjoy a cup of tea (chai) or a cool drink.
Away from the harbour, there are numerous mosques and buildings that give some insight into how Wakra might have looked back in the early 20th century, when it was administratively independent from Doha. These abandoned buildings offer some characteristic architectural features, such as the use of mangrove poles to form the roof, the use of gypsum for decoration, small windows to keep out the heat, and the lewan or covered verandas. There is also a small but lively fish market near Al Wakra Municipality building, a large sandy beach and a park with a children's play area.
To the south of Wakra, mangrove plantations are developing, making it an excellent venue for birdwatching and spotting wildlife. Access to the mangrove plantation is restricted to those in 4WD vehicles. (Beware of soft sand near the shoreline.)
5 – AL ZUBARA :

At the very tip of the Qatari peninsula, the now rather desolate area of Al Zubara was the site of successive communities and was once a thriving and prosperous settlement – the focus of the region's trade.
Between 1775 and 1780, an attack by the Persians on Basra, coupled with an outbreak of the Plague, forced many merchant families to flee the southern Iraqi city, with many settling at the walled city of Al Zubara.
At its prime, it is estimated that some 5,000 to 6,000 inhabitants lived there, earning their living by fishing, pearl harvesting and merchant trading. The fortess city was destroyed in a siege in September 1878.
Archaeological excavations on the 54-hectare site are ongoing but have already uncovered the foundations of the city walls with the bases of 20 watchtowers, many residential dwellings and artifacts, along with evidence of some limited cottage industries.
Al Zubara Fort, slightly inland from the city, was built in 1938 during the reign of Sheikh Abdullah Bin Qassim Al Thani and was used by the military until the mid-1980s. It now houses a regional museum that is open to the public.