Investors pour $4 billion into Chinese 'Amazon of services'
|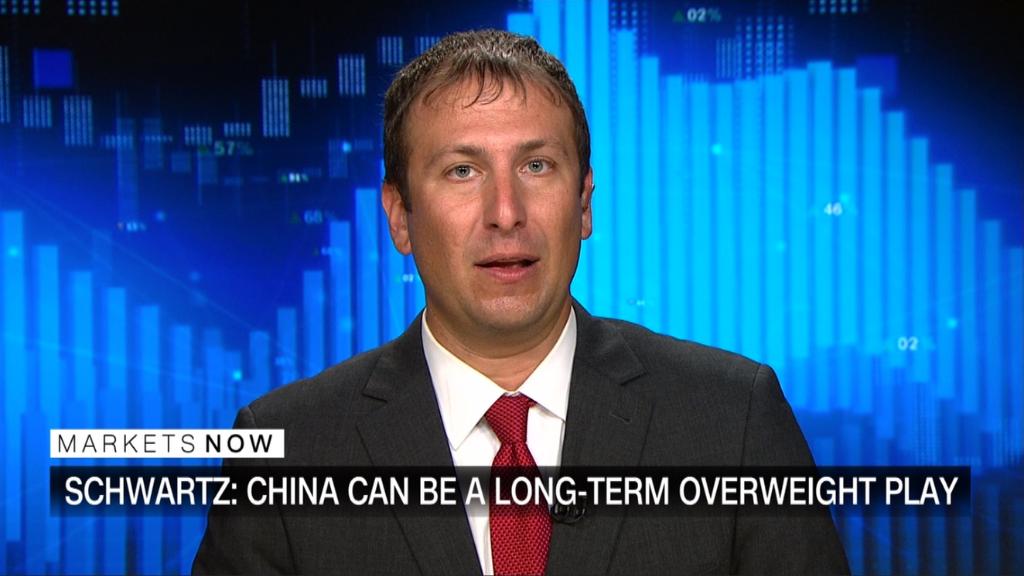 A Chinese app that does just about everything has found strong demand for its shares, bucking the trend of recent tech IPOs.
Meituan Dianping raised $4.2 billion from investors after pricing the newly issued shares near the top of its target range, a person familiar with the IPO told CNN on Thursday.
Chinese smartphone maker Xiaomi and electric-car company Nio (NIO) priced their recent IPOs at the bottom of the range at a time when investors have been dumping Chinese tech stocks.
Meituan's success suggests there's still healthy interest in buying into China's fast-developing internet economy. The company's app offers a one-stop shop for services where people can make lunch reservations, buy movie tickets, book vacations or hail car rides.
The IPO price of 69 Hong Kong dollars ($8.79) per share values Meituan at about $53 billion, which is lower than the $60 billion the company was reportedly seeking earlier this year. But it's a big increase on the $30 billion valuation the startup received when it raised funds privately in October 2017.
The company did not respond to a request for comment.
'Amazon of services'
Meituan likes to call itself the "Amazon of services." The Beijing startup was formed in 2015 by the merger of two smaller companies — Meituan and Dianping — that were viewed as China's equivalents of Groupon (GRPN) and Yelp (YELP).
The company plans to use the cash from the IPO to upgrade its technology, develop new products and services, and make acquisitions and investments. Meituan made headlines earlier this year by buying Chinese bike-sharing company Mobike in a deal reportedly worth around $3 billion.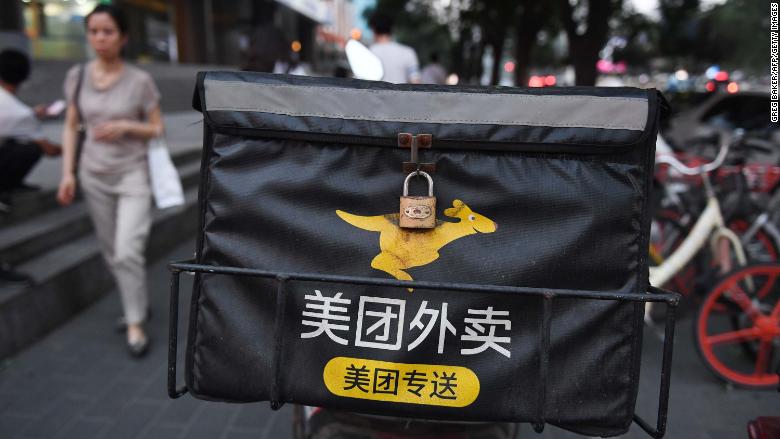 Meituan has some big-name investors, including Google (GOOGL) and Tencent (TCEHY). But it's competing with some of China's tech heavyweights like Alibaba (BABA) and ride-hailing firm Didi Chuxing.
Its shares start trading on September 20 in Hong Kong, where the benchmark index sank into bear market territory this week, weighed down by concerns about China's economy and the trade war with the United States.
Xiaomi's shares, which began trading in Hong Kong in early July, are now trading below their IPO price.
Nio, which went public in New York on Wednesday, had a roller-coaster debut. Its shares plunged 15% during morning trading before recovering to close up more than 5%.
"Our timing was not excellent," Chief Financial Officer Louis Hsieh told CNN.
CNNMoney (Hong Kong) First published September 13, 2018: 8:00 AM ET