'Women are devalued and demeaned' at Nike, two ex-employees say in lawsuit
|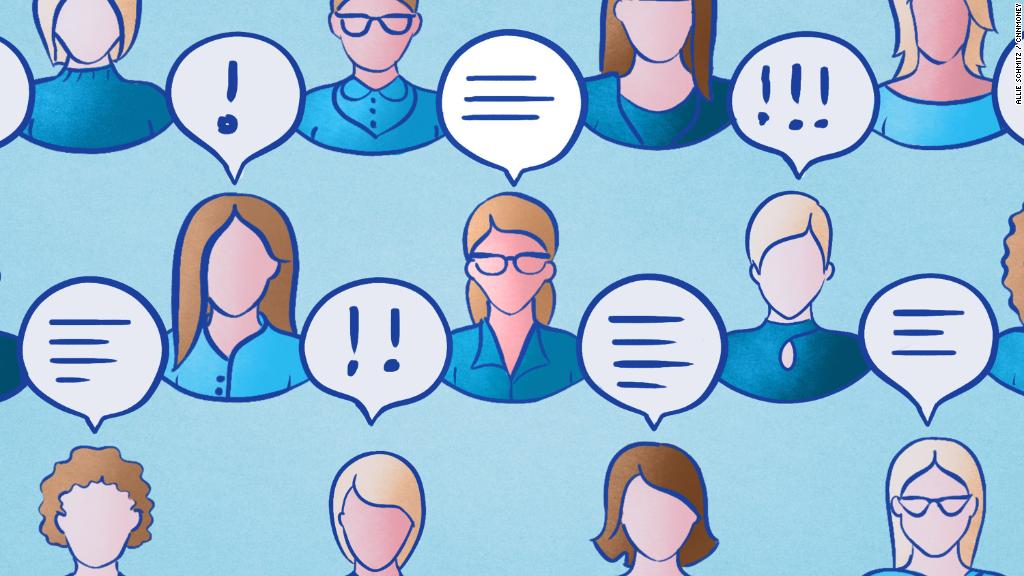 Two women who worked at Nike have filed a lawsuit accusing the company of systemic gender discrimination.
The former employees, Kelly Cahill and Sara Johnston, allege that the company paid them less than male colleagues for equal work and passed them over for promotions because of their gender.
The federal suit, filed in Nike's home state of Oregon, seeks class-action status and alleges that Nike violated the Equal Pay Act.
"At Nike, the numbers tell a story of a company where women are devalued and demeaned," the lawsuit says. "For many women at Nike, the company hierarchy is an unclimbable pyramid."
The women want the court to order Nike to institute policies that provide equal opportunity for employees regardless of gender, and to "eradicate the effects of their past and present unlawful employment practices."
The women are also seeking restatement at Nike and back pay.
"Nike opposes discrimination of any type and has a long-standing commitment to diversity and inclusion," Nike spokesperson Sandra Carreon-John said. "We are committed to competitive pay and benefits for our employees. The vast majority of Nike employees live by our values of dignity and respect for others."
She declined to answer further questions about the suit.
To support its claims, the suit cites reporting from The Wall Street Journal and The New York Times describing a corporate culture at Nike that allowed gender bias and sexual harassment to persist.
CEO Mark Parker reportedly apologized to the company's employees over how it handled allegations of workplace misconduct. At least 11 executives have left the company in recent months.
Nike (NKE) also announced pay increases for 7,000 employees last month, in what the company described as an effort to "support a culture in which employees feel included and empowered."
The suit says Cahill, a former producer and director who worked for Nike from 2013 to 2017, left the company in part because of the "hostile work environment" and "HR's ineffective response to her complaints." It alleges she was paid $20,000 less than a male employee for doing similar work.
Cahill also alleges that a former vice president at Nike referred to women by derogatory names and singled out a female employee for harsh criticism, yelling at her in public repeatedly.
Cahill and other women complained to HR about the employee, but he was promoted in 2017, according to the suit. The Wall Street Journal reported he was forced to leave Nike in April.
Johnston, who worked at Nike from 2008 to 2017, alleges that a male co-worker sent her inappropriate sexual messages and nude photographs of himself after a Nike-organized party.
She says that she told him to stop sending her any messages not related to work, but that he kept doing it, and later refused to attend meetings she organized at work.
Johnston reported the harassment to her supervisors, but one of them "said, in effect, that Nike has a culture that revolves around alcohol … and the rise of the internet and cell phones have made drunk messages part of this generation," she alleges.
Johnston says she complained to human resources, but the male coworker was promoted to a manager position that required her to work more closely with him. She alleges she was denied a higher rating in her annual review in retaliation for her complaints about sexual harassment.
Johnston also says her starting salary was $2,000 less than a male colleague for the same position. She alleges she had more relevant work experience and better credentials than he did and helped train him in the job.
— CNNMoney's Talib Visram contributed to this story.
CNNMoney (New York) First published August 10, 2018: 2:59 PM ET