Why the IPO of Saudi Arabia's crown jewel has stalled
|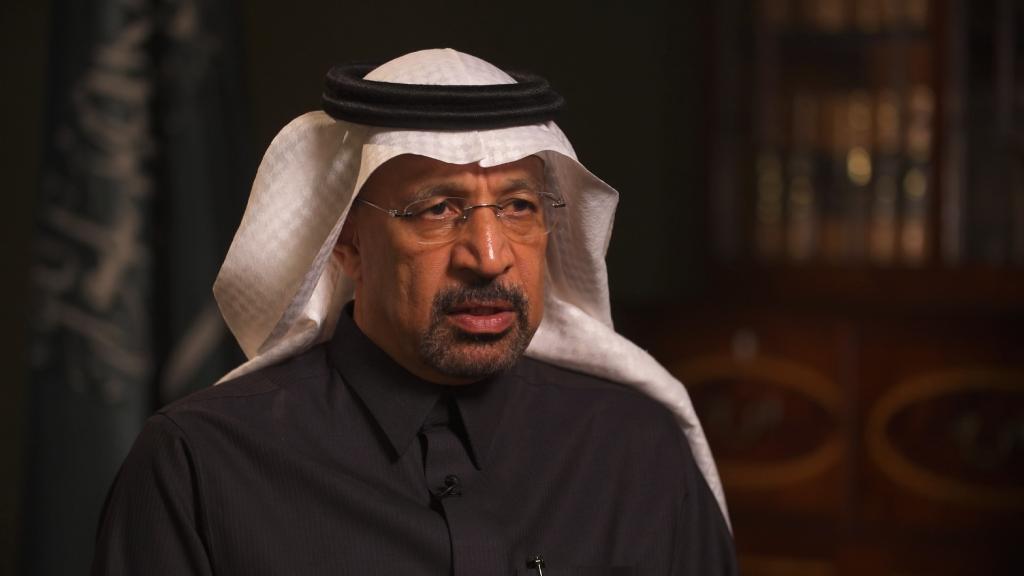 Aramco, Saudi Arabia's crown jewel, may go down as the biggest IPO that never was.
Proceeds from a blockbuster offering of the giant oil company, totaling up to $100 billion, were at the heart of a bold plan to wean the Saudi economy off its addiction to oil.
But Aramco's IPO, originally planned for this year, is in serious doubt — despite a recovery in oil prices.
The kingdom has called off plans to list a 5% stake in Aramco and disbanded the financial advisers who were working on the IPO, Reuters reported on Wednesday, citing four industry sources.
The mega IPO was beset with challenges from the beginning. First, the Saudis struggled to decide where to list the world's largest oil company. Then the hoped-for $2 trillion valuation was met by skepticism. And all along there were concerns the IPO may have forced the kingdom to divulge closely guarded state secrets.
"It is questionable if an Aramco IPO will ever occur," said Jerry Bailey, a former ExxonMobil executive in the Middle East.
Saudi Arabia denied the Aramco IPO has been canceled, though officials seemed to concede the timetable could slip yet again.
Saudi energy minister Khalid Al Falih said in a statement on Wednesday that the government "remains committed" to the Aramco offering "at a time of its own choosing when conditions are optimum."
Now seems like a great time to go public. US stocks are at record highs. And oil prices have nearly tripled from their 2016 lows.
But analysts are skeptical about an Aramco offering in the short term.
"No project is ever canceled officially, just delayed indefinitely and kicked into the long grass," said Robin Mills, CEO of energy consulting firm Qamar Energy.
One stumbling block was where to list Aramco. The New York Stock Exchange had been vying for the prestigious offering. President Donald Trump even pitched the famed exchange.
However, Al Falih told CNN in March that "litigation and liability are a big concern in the US" and officials would not want to subject Aramco to "that kind of risk."
Is Aramco really worth $2 trillion?
Some analysts were dubious of Saudi Arabia's claim that Aramco could be worth $2 trillion.
That would value it at nearly triple the combined value of ExxonMobil (XOM) and Chevron (CVX). Industry analysts expressed doubt that the mature company could be worth that much.
"Whenever you're looking to do an IPO, you have rose-colored glasses on," said Brian Youngberg, senior energy analyst at Edward Jones.
Although Youngberg doesn't have an estimate of Aramco's true worth, he said the company faces "very low growth, if any" because of waning spare capacity. "Without further investment, production is relatively tapped out."
The Saudis expected proceeds from the blockbuster offering to total up to $100 billion. That predicted windfall was the centerpiece of Vision 2030, Crown Prince Mohammed bin Salman's program to reduce the kingdom's dependence on oil.
"The IPO was a sort of battering ram to send a dramatic signal that reforms were to be done right, that nothing was untouchable," Mills said.
But the Saudis have dropped hints that the Aramco offering could take time.
Al Falih told CNN in June that while it would be "nice" for the IPO to happen in 2019, the timing "is not critical."
Revealing state secrets
Maybe the biggest issue is that an IPO could have forced the kingdom to divulge closely guarded state secrets. Going public requires transparency.
Aramco would likely be forced to lift the veil of secrecy around private information about the size of the kingdom's oil reserves. Keeping those numbers confidential has added to Saudi Arabia's clout inside OPEC.
"Anybody with a smartphone would have access to detailed reserve figures that are now state secrets," said Jim Krane, an energy analyst at Rice University's Baker Institute for Public Policy.
The Aramco problems could raise doubt about the kingdom's commitment to the wise strategy of diversifying away from fossil fuels by selling a stake in Aramco.
The rationale behind the diversification "remains sound," Krane said, but the method "turned out to be flawed."
The stalled IPO has forced Saudi Arabia's to look elsewhere for resources. The kingdom's sovereign wealth fund is now seeking $12 billion in loans from international banks, the Financial Times reported on Thursday.
CNNMoney (New York) First published August 23, 2018: 4:23 PM ET