What's really going on with China's economy?
|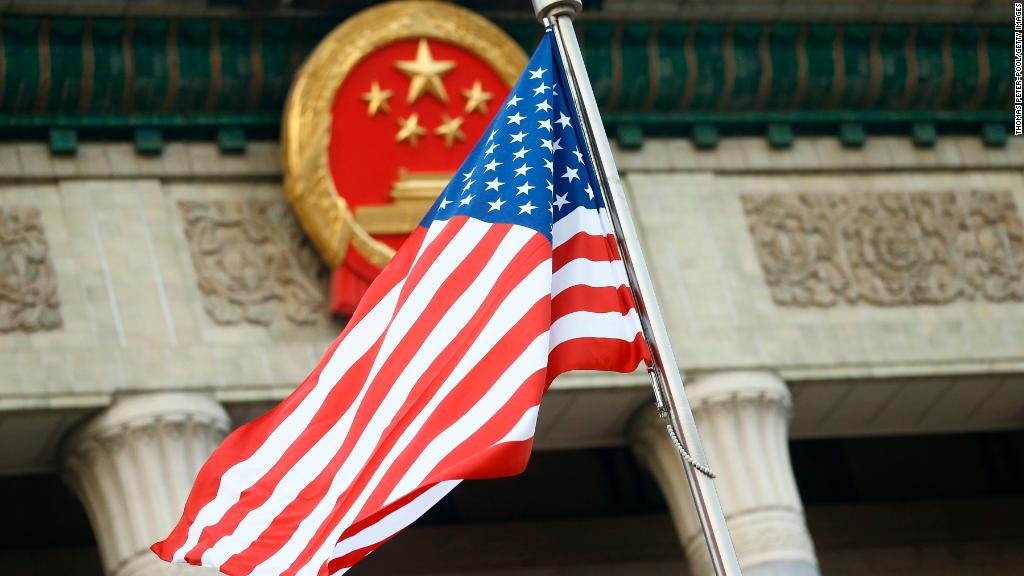 China's economy is slowing down. But how much trouble is it in?
The recent weakness comes as the country is fighting a trade war with the United States. The world's top two economies have now imposed tariffs on $50 billion of each other's goods, and are threatening far more.
President Donald Trump's top economic adviser, Larry Kudlow, said this month that the Chinese economy "looks terrible" while the US economy is "crushing it."
The reality is more nuanced, but what happens in China's economy affects businesses around the globe. Its huge manufacturing industries suck in parts and materials from countries around the world, fashioning them into goods for export or for sale in China.
Growth slowdown
China is one of the world's fastest growing major economies — it expanded 6.9% in 2017, according to government figures. But it has started to lose steam this year, and signs of further weakness are multiplying.
Official data for July showed a slowdown in investment, factory production and retail sales.
The trade war with the United States is also a worry, but not the biggest.
"The US-China trade conflict will be a drag on activity, though probably a small one. Instead, we expect the economy to weaken mainly due to domestic headwinds caused by slower credit growth," Chang Liu, China economist at research firm Capital Economics, wrote in a note to clients this week.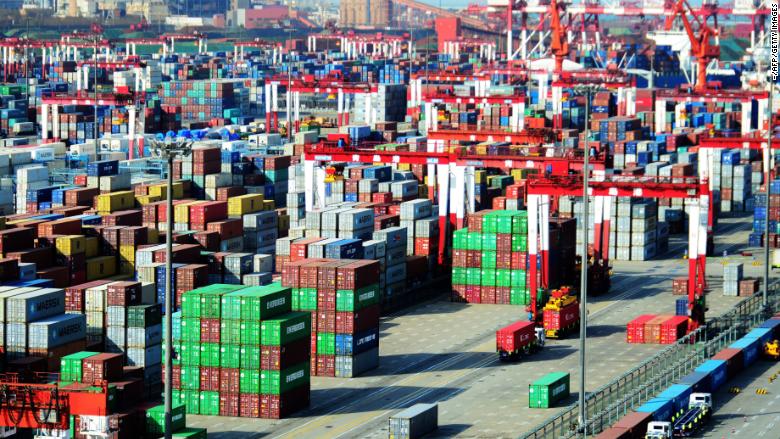 But some experts think that slowdown fears have been overblown. Douglas Morton, head of Asia research at brokerage Northern Trust Capital Markets, pointed out that some indicators like demand for oil and the property market are still strong.
"Headlines on growth concerns may prove to be somewhat exaggerated," he wrote in a note to clients this week.
Market slump
China's stock market and its currency have been pummeled by investors concerned about the health of the country's economy and the impact of the trade war.
Its main stock index, the Shanghai Composite, slipped into a bear market two months ago and is now down about 23% from its recent peak in January.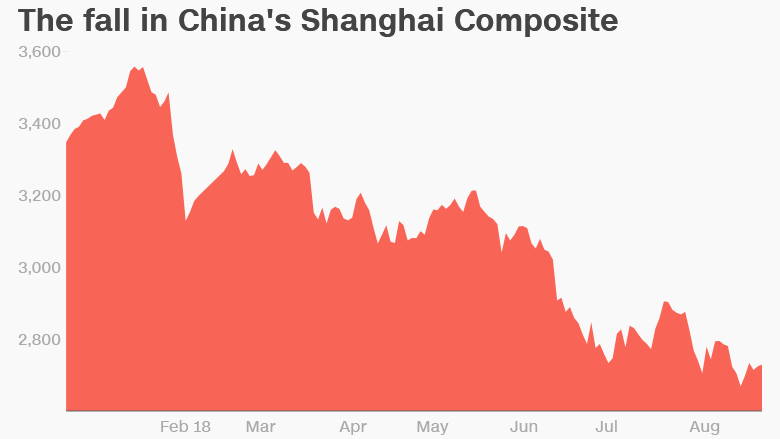 The country's currency, the yuan, has shed about 9% versus the US dollar since April. That decline is partly down to the US Federal Reserve raising interest rates, which makes it more attractive for investors to hold assets in US dollars and sell those in other currencies.
Even though a weaker yuan makes Chinese exports cheaper, helping offset the impact of US tariffs, analysts suggest that Beijing is more concerned with propping up the currency to avoid a steep plunge that could spook investors.
"If anything, the authorities have tried to slow the pace of depreciation," said Aidan Yao, senior emerging markets economist at AXA Investment Managers.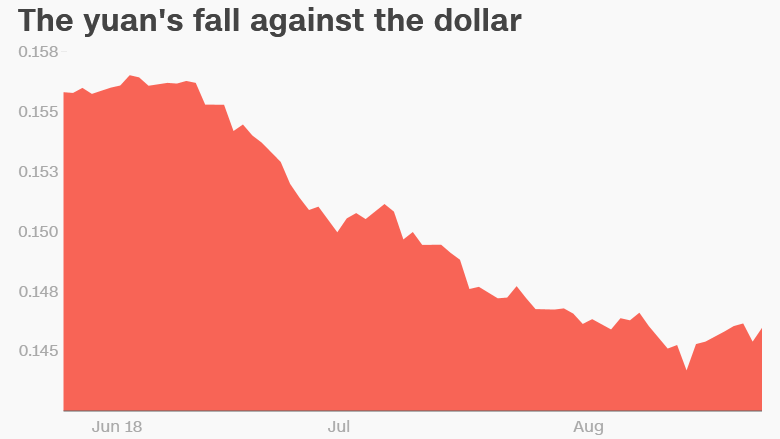 Debt burden
China's slowdown comes as Beijing is trying to tackle the country's heavy debt burden, a legacy of its huge stimulus programs in the wake of the global financial crisis.
The biggest worries surround the alarmingly high levels of debt held by companies, especially China's bloated state-owned enterprises.
President Xi Jinping and other top officials have called for China's financial system to cut down on riskier lending, a campaign often referred to as "deleveraging." Authorities have tried to crack down on China's vast shadow banking sector in which murky forms of lending are kept off banks' official balance sheets.
But analysts worry that a slowdown in lending will weigh on the economy.
"The biggest growth headwind is from the deleveraging campaign," Larry Hu, an economist at investment bank Macquarie, wrote in a recent note to clients.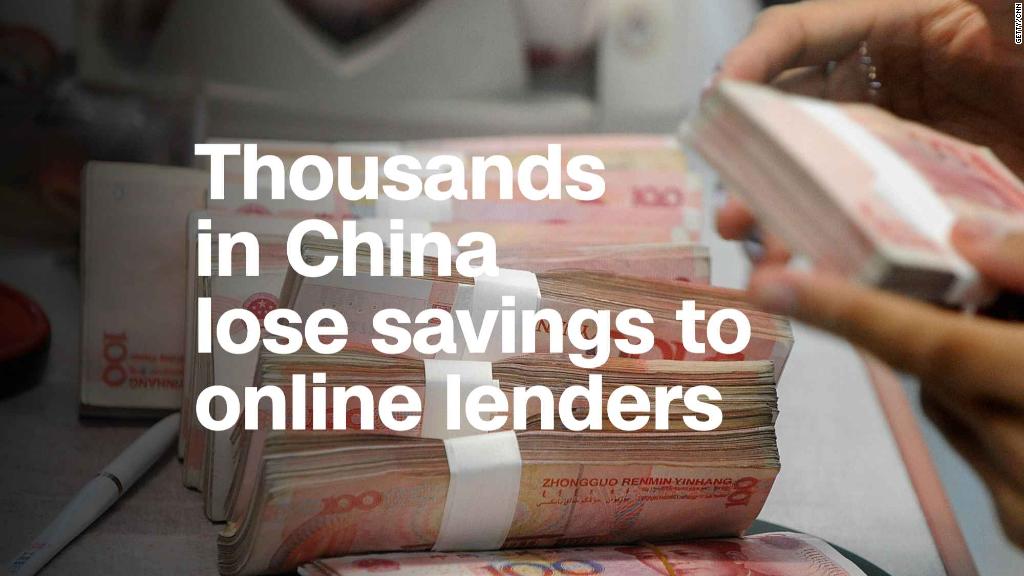 Economic stimulus
China has been looking for ways to pump up the economy as growth slips.
Beijing has announced a range of measures including tax cuts, infrastructure spending and new loans to business. The government said the moves are intended to help China cope with "an uncertain external environment."
The People's Bank of China has injected huge sums into the financial system by providing new loans and reducing the amount of deposits commercial lenders are required to hold.
"Even if Chinese economic growth were to slow, Beijing still has many policy levers to cushion a downturn," Cam Hui, a strategist at research firm Pennock Idea Hub, said in a research note.
But the Chinese government insists it has no plans to go on a spending binge the way it did in the aftermath of the financial crisis.
"We aren't talking about massive stimulus, nor do we want to incur financial risks, let alone getting the government to take care of everything," Finance Minister Liu Kun said in an interview Thursday with Reuters.
CNNMoney (Hong Kong) First published August 24, 2018: 6:45 AM ET