What killed coal? Technology and cheaper alternatives
|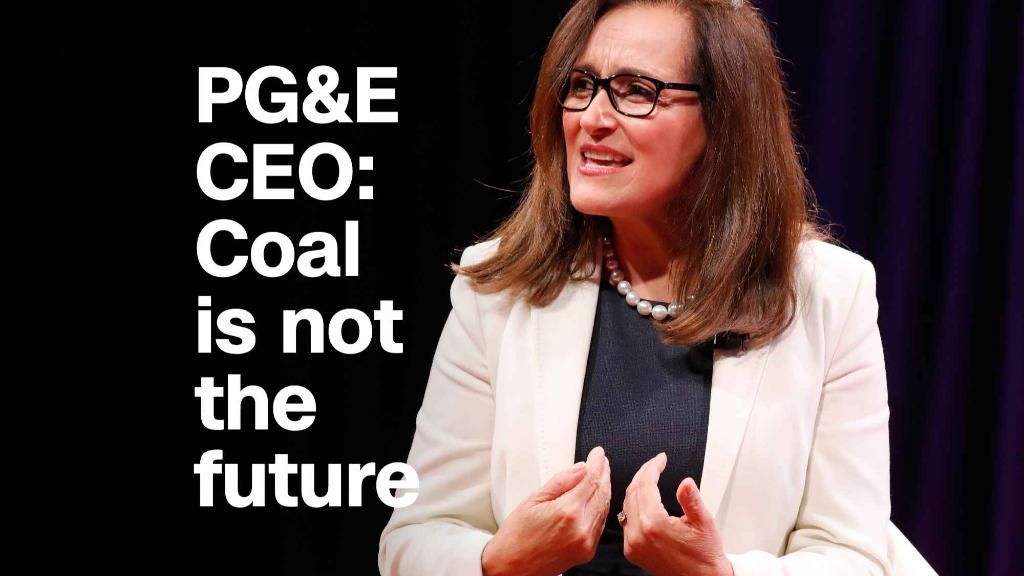 Coal is dying because of dirt-cheap natural gas. The rise of renewable energy isn't helping.
The Environmental Protection Agency announced Tuesday an effort to prop up coal by replacing Obama-era carbon emission policies known as the Clean Power Plan.
But the regulatory reversal is unlikely to spark a coal comeback. Coal's true nemeses are innovation and economics. Fracking has made natural gas abundant and cheap. Breakthroughs in windmills, solar and other renewable technologies are making them affordable alternatives.
"Coal is just failing to compete with natural gas," said Katie Bays, an energy analyst at Height Capital Markets and a former analyst at the US Energy Information Administration.
The administration's efforts to cut red tape could help coal on the margins, according to analysts. However, fierce competition from cheap natural gas is still expected to force the industry to pull the plug on even more coal-fired power plants.
A dozen coal power plants are slated for retirement by the end of 2019, according to energy consulting firm BTU Analytics.
Natural gas, on the other hand, is clearly on the rise thanks to the shale boom, which made gas cheap and abundant. BTU anticipates 56 new or converted natural gas plants to come online by the end of next year.
Unless the federal government decides to subsidize coal plants, "the economics really dictate that this trend continues," said Matt Hoza, senior energy analyst at BTU Analytics. "It's really hard for coal to keep up with cheap natural gas."
President Donald Trump has announced a series of rollbacks of environmental regulations, including promising last year to withdraw the United States from the Paris climate agreement — a move the coal industry cheered.
Now, the EPA plans to introduce less stringent rules on carbon emissions that could ease the burden on coal power plants.
Murray Energy, the largest private US coal mining company, declined to comment on Trump's proposal, but in a statement reiterated its opposition to Obama's Clean Power Plan. Murray Energy said that the regulation was "very illegal, and, by their own admission, would immeasurably affect global temperatures, even if all coal-fired plants were closed."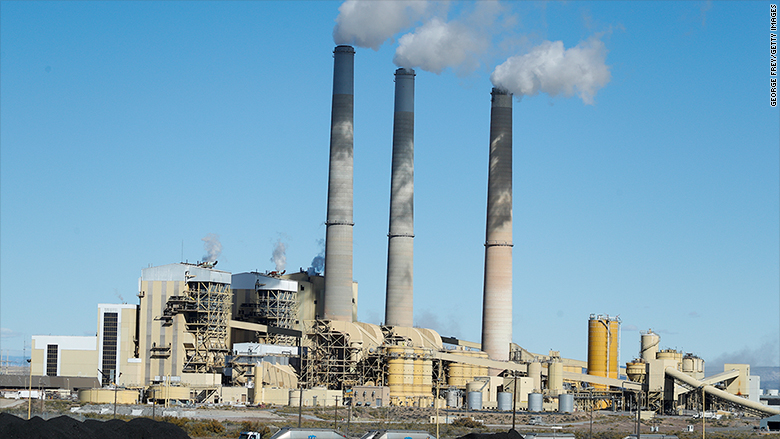 Coal slump continues under Trump
Despite Trump's efforts to cut regulation, coal has declined further on his watch.
Power generation from coal dropped nearly 6% from January to May this year compared to the same time period in 2017, according to US government stats. Coal's biggest rivals are all gaining ground. Natural gas power generation is up 17% this year, while solar has soared 31% and wind has increased 9%.
Meanwhile, coal companies continue to struggle. In April, the coal and nuclear divisions of Ohio power company FirstEnergy filed for Chapter 11 bankruptcy and requested a bailout from the Trump administration.
"If natural gas remains cheap and renewables keep falling, which seems likely, coal's steep decline will continue even without government regulation," said Jason Bordoff, a former energy adviser for President Barack Obama and the founding director of Columbia University's Center on Global Energy Policy.
Despite the pressure on the industry, industry observers don't see coal outright disappearing.
Coal is very competitive in certain parts of the United States, including in the coal hotbeds of Appalachia and the Powder River Basin in Montana and Wyoming.
"It won't go away completely within our lifetime," said BTU's Hoza.
'Coal is not able to compete'
In 2016, natural gas overtook coal for the first time as America's leading source of power generation. Coal fell to an all-time low of 30% of the electricity market last year, down from roughly half a decade ago and nearly 60% three decades ago, according to government statistics.
Renewable energy has made inroads thanks to technological advancements and a wave of investment. Solar and wind are increasingly becoming competitive with fossil fuels — a trend that's expected to continue.
Clean energy, unlike coal, is also benefiting from the support of environmentally conscious consumers, mayors, governors and CEOs. More than two dozen US states have adopted standards that require utilities to use a certain amount of renewable energy, according to the National Conference of State Legislatures.
Renewable energy has doubled its foothold in US power generation over the past decade and now contributes as much electricity as nuclear, according to Bloomberg New Energy Finance. BP (BP) predicted earlier this year that renewable energy will account for about half of the global increase in power generation through 2040.
"Renewable technologies continue to come down in cost. Coal is not able to compete," said Jeff McDermott, managing partner at Greentech Capital Advisors, a sustainable energy investment firm.
"We should be supporting 21st Century technologies that employ far more Americans instead of trying to prop up a failing 20th Century energy technology," McDermott added.
CNNMoney (New York) First published August 21, 2018: 7:18 AM ET