Warren Buffett is investing in India for the first time
|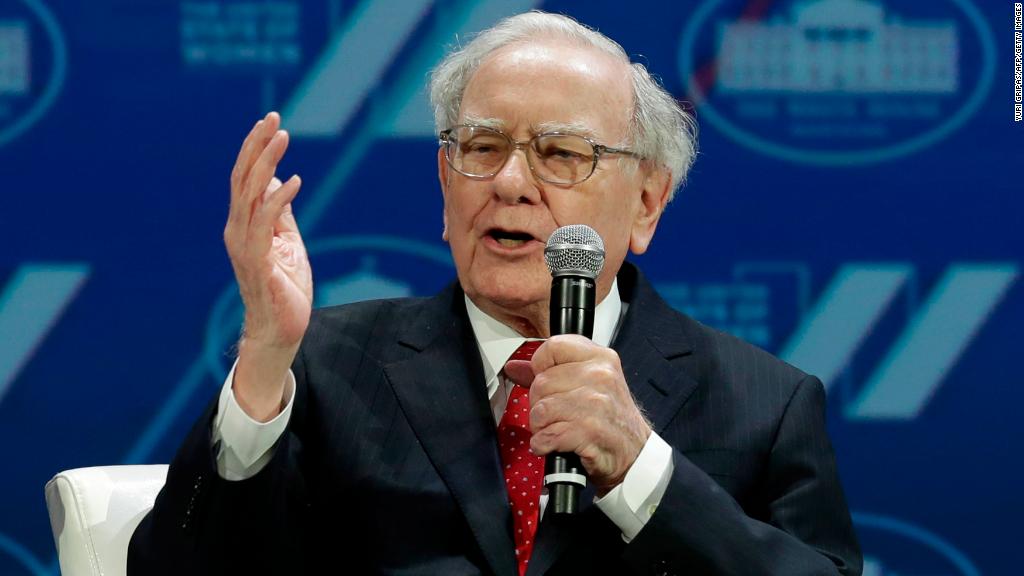 Warren Buffett is gearing up to invest in India's top mobile payments firm.
The renowned investor's company, Berkshire Hathaway (BRKA), is set to pick up a stake in Paytm, a source familiar with the deal told CNNMoney on Monday.
The two companies have been discussing for several months an investment of about 25 billion rupees ($360 million) that would value Paytm at around $10 billion, the source said, adding that the deal could be announced as soon as this week.
Paytm declined to comment, while Berkshire Hathaway did not immediately respond to a request for comment outside regular business hours.
The news was first reported by Indian newspaper Mint.
Buffett's first investment in an Indian company will see him enter a fast-growing market where some of Silicon Valley's top players are already looking to make a mark.
Google (GOOGL) launched its mobile payments app Tez in India last year, and WhatsApp, the mobile messenger owned by Facebook (FB), is testing a similar service.
"There is a lot of traction," said DD Mishra, a research director at Gartner. "This market is going to be very competitive, and you need deeper pockets to survive for a long time," he added.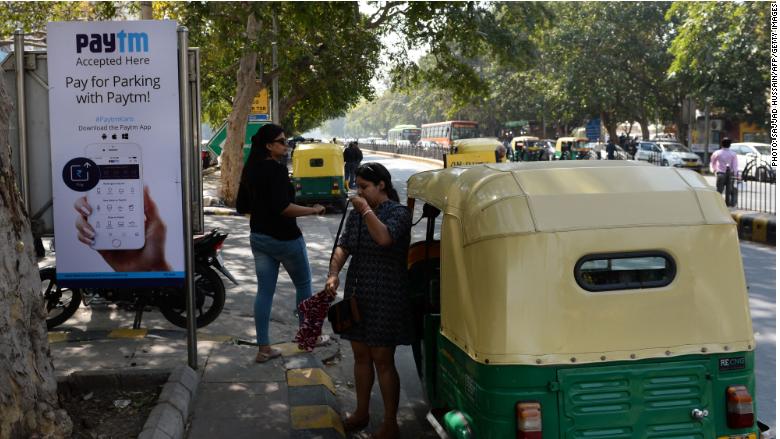 Indians love to do business in cash, and most transactions in the country are still conducted in rupee notes and coins.
But Prime Minister Narendra Modi's shock decision to ban 86% of India's cash in November 2016 gave a big boost to online wallets such as Paytm, which signed up around 10 million new users within a month.
It is the market leader in mobile payments, with more than 300 million users, and has also started an online retail platform called Paytm Mall to take on Amazon (AMZN) and Flipkart, which was bought by Walmart (WMT) earlier this year.
India's large young population with growing disposable incomes make it a hugely promising market for mobile payments and online shopping, said Kenny Liew, an analyst at research firm Fitch Solutions.
"This will be translated into more spending, leading to increased volumes of e-commerce sales and payments for Paytm to capture," Liew added.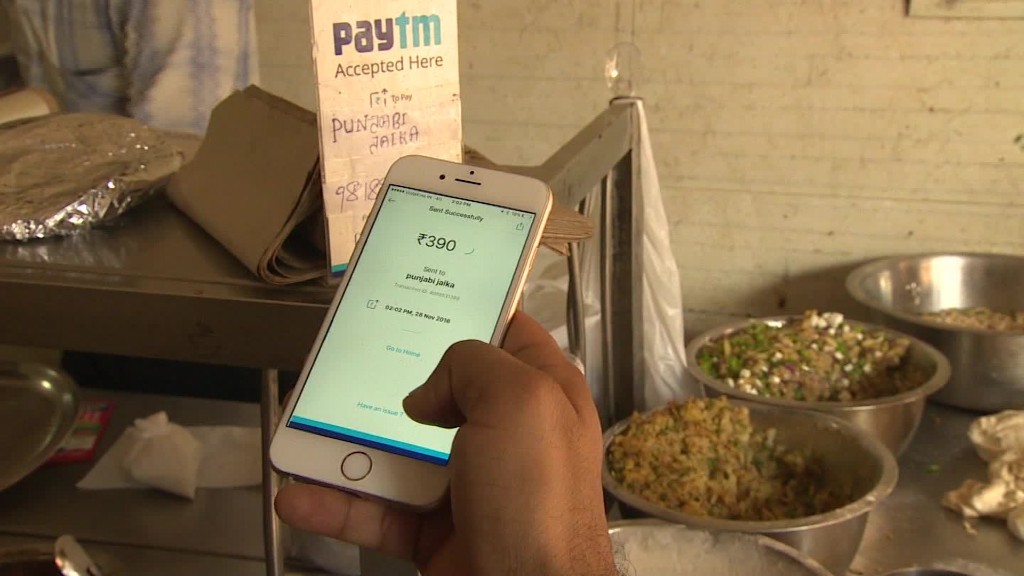 Buffett has spoken previously about his bullishness on India, saying in an interview with a local TV channel last year that the country had "incredible" potential as a market.
"If you tell me a wonderful company in India that might be available for sale, I'll be there tomorrow," he said.
An investment by the Oracle of Omaha, as he is popularly known, will make people sit up and take notice. Berkshire Hathaway will join Chinese tech giant Alibaba (BABA) and Japanese conglomerate SoftBank (SFTBF) as big name investors in Paytm.
"Given that Buffett is a fundamental investor and most of his investments last at least a decade, it is an unambiguous signal that Paytm would be relevant over such a long time horizon," said Vaidyanathan Krishnamurthy, a professor of finance at the Indian School of Business.
"The fact that he is investing in an Indian tech company is a big moment for all Indian tech startups."
CNNMoney (New Delhi) First published August 27, 2018: 8:33 AM ET