The most valuable car ever auctioned just sold
|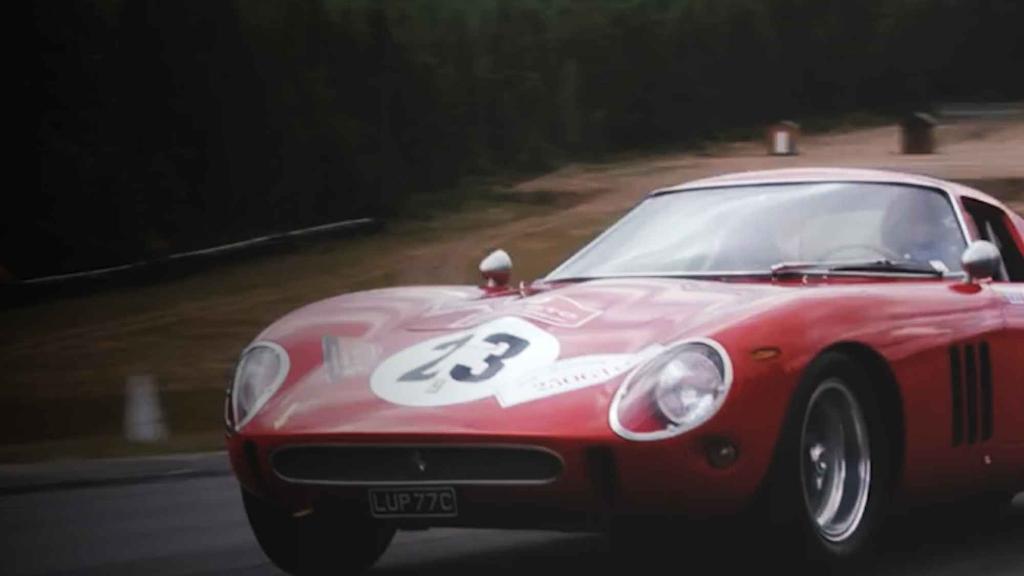 A 1962 Ferrari 250 GTO sold for $48.4 million at RM Sotheby's annual Monterey collector car sale — a world record for any car ever sold at auction.
Up until now, a 1962-63 Ferrari GTO, which sold for $38 million at a 2014 Bonhams auction held that distinction. These prices include a 10% "buyer's premium" paid to the auction company.
Every August, the days leading up to the Pebble Beach Concours d'Elegance classic car show in California are filled with events for high-end car collectors. These include auctions at which record prices are often paid for the most desirable cars.
Cars have sold for far more in private transactions than at public auctions. Another Ferrari 250 GTO, a 1963 model, recently privately sold for the widely reported price of $70 million.
Related: The classic car industry could be hurt by tariffs
Classic Ferrari GTOs are extraordinarily valuable for a number of reasons. First, they were, and are, simply very beautiful cars. Second, these were some of Ferrari's most successful racing cars. There have been more successful models, such as the 250 LM, which has its engine mounted behind the driver, but the front-engined GTO is more popular because it's easier to live with and drive.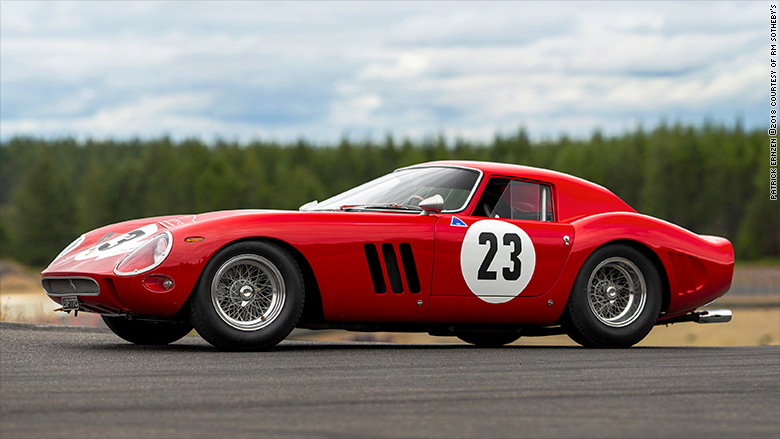 "The 250 GTO, you open the door like you do on your car, you get in and you go," said RM Sotheby's car specialist Jake Auerbach in an interview weeks before the sale. "It really is that simple."
All 36 of the 250 GTOs ever made are still running and their ownership has created a very exclusive club. Ferrari 250 owners know one another and sometimes get together for road rallies.
"The GTO tours are, as far as that level of net worth goes, the ultimate event and there really is only one way to get in and that's to own one of the 36 cars," said Auerbach.
The record-setting GTO that sold at the RM Sotheby's auction on Saturday won the 1962 Italian GT championship, and notched over 15 race victories from 1962 to 1965. Among its drivers were Phil Hill, who is most famous as the first American to be a Formula 1 World Champion. He drove this Ferrari as his practice car before the Targa Florio race in 1962. Gianni Bulgari, later president of his family's jewelry company, raced the car in 1963. Other prominent drivers also spent time in its driver's seat.
This particular GTO was only the third one built, but it was given a new body in 1963, incorporating design changes for improved aerodynamics and handling. This made the car better suited for an upcoming race, the Targa Florio in Sicily, that took place on winding roads demanding quick cornering. The Ferrari finished fifth overall, but won in its class in a race in which more than half the cars didn't finish at all.
CNNMoney (New York) First published August 26, 2018: 10:03 AM ET