Snapchat loses another exec as the stock price plummets
|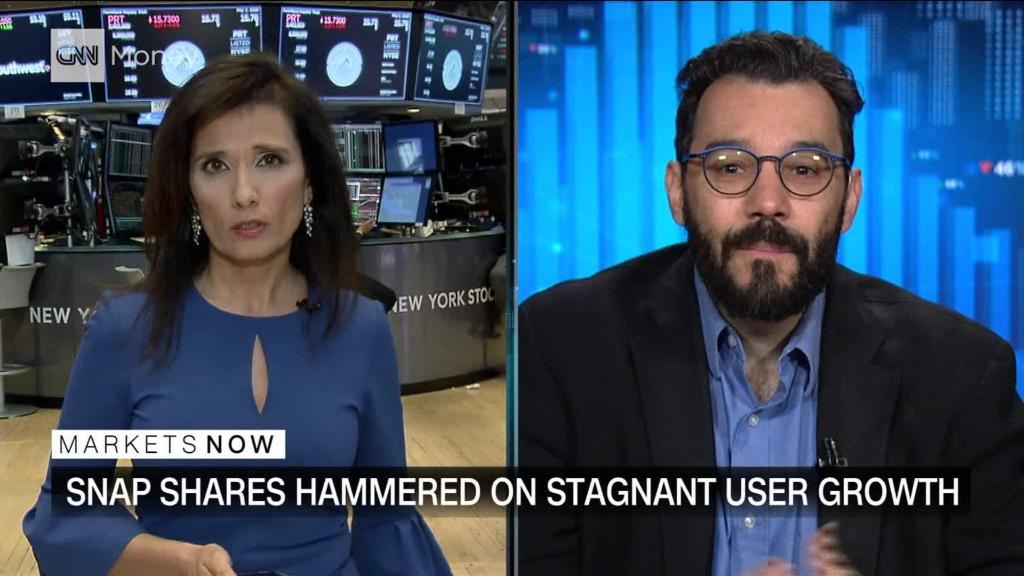 Snapchat is losing another top executive, and Wall Street is losing patience.
Imran Khan, Snapchat's chief strategy officer, announced plans to leave the company, according to a regulatory filing Monday. Khan, a former analyst with Credit Suisse and JPMorgan Chase, joined Snapchat (SNAP) in January 2015.
The company said in the SEC filing that Khan will stay on for an interim period and that he was not leaving Snapchat because of any disagreements with other executives.
But Khan joins a growing list of executives that have bolted from Snapchat in the past year or so. Chief Financial Officer Drew Vollero left in May and was replaced by Tim Stone, a former Amazon (AMZN) executive.
Vice President of Product Tom Conrad said in January that he was leaving. And Snapchat's engineering guru, Stuart Bowers, stepped aside in May to join Tesla (TSLA), a company with its own problems in the executive ranks.
Snapchat also hasn't had a chief operating officer since Emily White left the company in 2015.
The management turmoil has investors nervous.
Shares of Snapchat parent Snap Inc. (SNAP) fell more than 2% Monday and are now trading in the single digits. The stock hit an all-time low last week and has fallen more than 40% from last year's initial offering price of $17 a share.
Snapchat CEO and co-founder Evan Spiegel said in Monday's filing that Khan "has been a great partner building our business" and the company wishes him the best.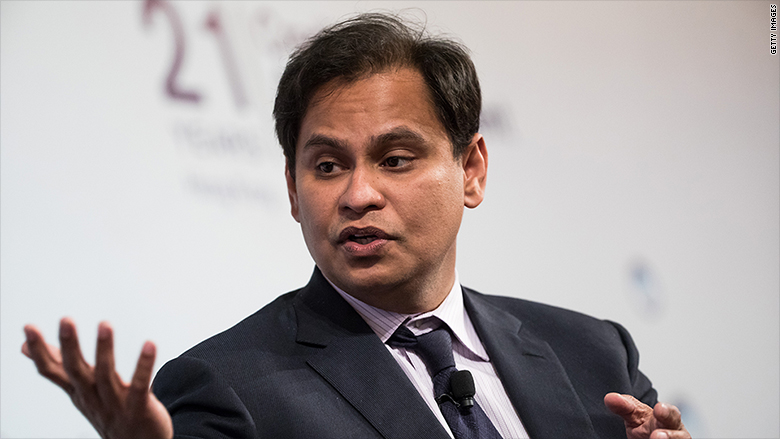 Khan added there is "a stellar leadership team in place to guide Snap through the next chapter."
But investors clearly disagree. The company recently reported its first ever drop in daily users, another sign that a controversial redesign of the app and intense competition from Facebook (FB)-owned Instagram are hurting Snapchat.
Another problem plaguing Snapchat is that investors have to put their faith almost entirely in Spiegel and fellow co-founder Bobby Murphy, who is also the firm's chief technology officer.
That's because Snapchat shares trading on the NYSE have no voting rights, which is highly unusual. Several big tech companies give founders stock with supervoting rights. But Snapchat's voting shares are held almost entirely by Spiegel and Murphy.
This is a time when it looks like Snapchat needs its equivalent of Facebook COO Sheryl Sandberg or former Google chairman and CEO Eric Schmidt — someone that commands the respect of both techies in Silicon Valley and financial types on Wall Street.
The departure of Khan won't help change the perception that Snapchat's leaders, like many of its youthful users, may be a little too green.
CNNMoney (New York) First published September 10, 2018: 11:34 AM ET