Samsung's billionaire chief is headed to North Korea
|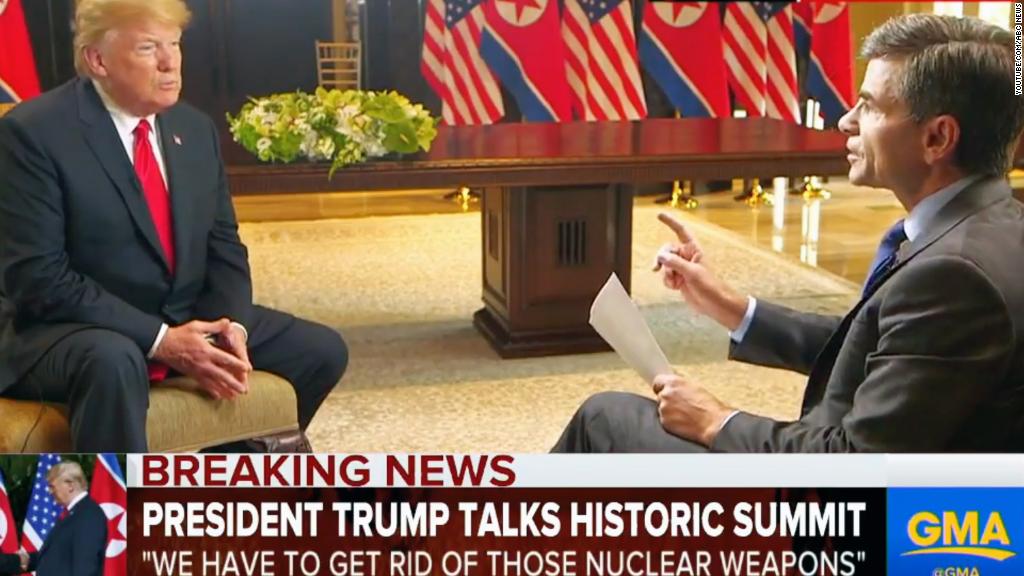 The leader of Samsung's sprawling business empire will visit North Korea this week along with the heads of other top South Korean corporations.
Jay Y. Lee, Samsung's billionaire chief, is one of nearly a dozen business leaders traveling to Pyongyang with South Korean President Moon Jae-in on Tuesday, according to a statement from the president's office.
Moon will meet with North Korean leader Kim Jong Un during the visit — the first trip to Pyongyang by a sitting South Korean president since 2007. It reflects warming ties between the two governments, which have fueled hopes of deeper economic cooperation.
Moon laid out ambitious plans last month that would dramatically transform and connect the two economies, giving South Korea a land link to the rest of the Asian continent, potentially opening up lucrative trade and infrastructure links.
Such plans could eventually benefit Samsung and South Korea's other huge family-run conglomerates, which are known as chaebol. Beyond Samsung Electronics (SSNLF), the world's biggest smartphone maker, Samsung businesses also include engineering, construction and shipbuilding.
"If South Korea can take the initiative to bring chaebol leaders to North Korea … maybe it would be a good start for South Korean [money] to move into Pyongyang," said Steve Chung, a Korea expert at the Chinese University of Hong Kong.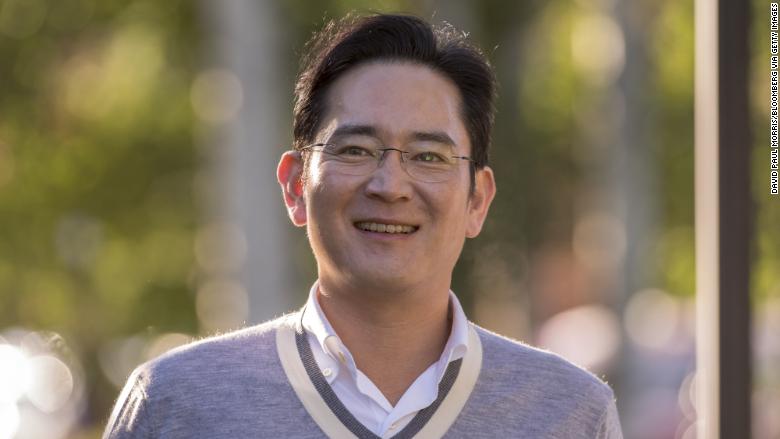 But it's doubtful Samsung will be setting up shop in North Korea any time soon.
Lee and the other business leaders are joining the delegation more out of a sense of obligation to the government than in search of promising business opportunities, according to SK Kim, an analyst with Daiwa Capital Markets.
Moon's government has been pushing South Korea's conglomerates to clean up their acts and improve corporate governance, Kim said, making it hard to decline a presidential request to take part in the visit.
Lee, whose Korean name is Lee Jae-yong, was convicted last year of bribery and other corruption charges but was released from prison in February after his sentence was reduced.
The 50-year-old executive became the de facto chief of Samsung after his father, the group's chairman, was incapacitated by a heart attack in 2014.
Other top South Korean executives heading to North Korea include the heads of Hyundai Motor Group (HYMTF), LG Group and SK Group.
They will be meeting with North Korean Vice Premier Ri Ryong Nam, a spokesman for the South Korean president's office said Monday. He said it was "too soon" to provide an agenda for the meetings.
The spokesman pointed out that the leaders of South Korean conglomerates had previously joined presidential delegations to North Korea in 2000 and 2007.
A Samsung spokesman declined to comment beyond the statement from the president's office.
Risky business
North Korea's cloistered economy of 25 million people has attractive elements for foreign investors, according to analysts. They include a cheap workforce, a good geographic location and unexploited natural resources.
Samsung's investment arm, Samsung Securities, said in June that it was establishing a research team to analyze potential future investments in North Korea.
But doing business in North Korea comes with a lot of risks, most notably heavy US and international sanctions on Pyongyang that companies would have to navigate — unless the restrictions are lifted.
The sanctions have slammed the country's economy. Estimates released by South Korea's central bank earlier this year show North Korea's economy shrank 3.5% in 2017. This year is likely to be even worse.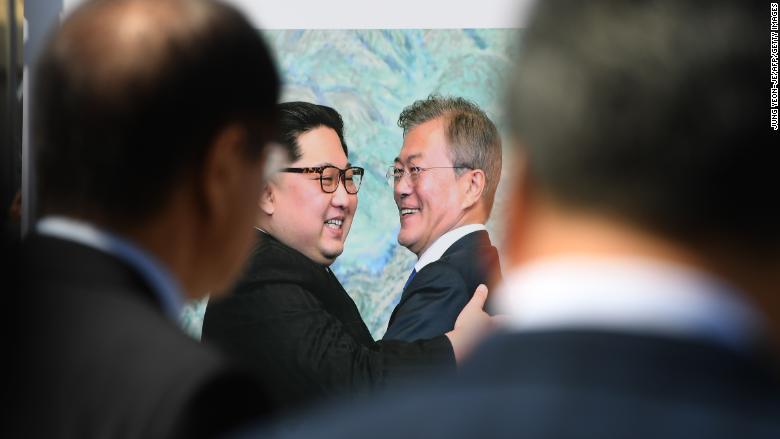 Given North Korea's economic plight, the "chances are low" that this week's trip will lead to business opportunities for Samsung or the other South Korean companies, said Kim, the Daiwa analyst.
Foreign companies that have ventured into North Korea previously have often run into difficulties dealing with the ruling regime, including losing control of assets.
If Samsung does eventually set up shop in a more open North Korea, it may benefit from some brand recognition.
The authoritarian state has a strict ban on importing South Korean smartphones. But such goods are often available on the black market, where Samsung is reportedly one of the most popular smartphone brands among savvy North Korean buyers.
— Yoonjung Seo contributed to this report.
CNNMoney (Hong Kong) First published September 17, 2018: 5:57 AM ET