Ryanair apologizes for sending unsigned checks to 200 passengers
|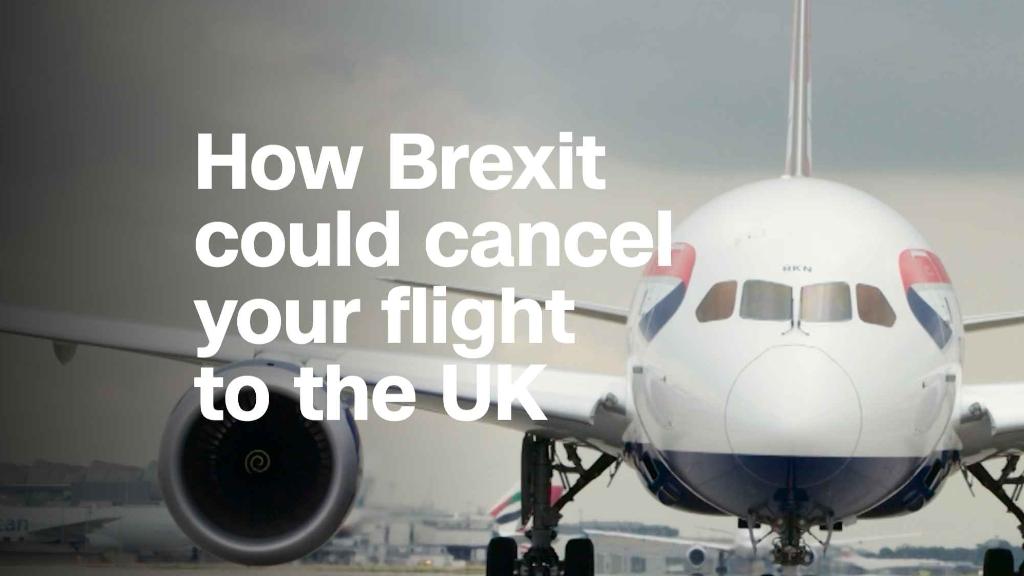 Ryanair has been slammed this summer by pilot strikes and rising costs. Its latest problem? Bad checks.
The European airline apologized Wednesday for sending unsigned compensation checks to nearly 200 passengers who were owed money for delayed or canceled flights.
Ryanair (RYAAY) blamed the mix up on an "admin error."
"These [checks] were re-issued last week and we apologize sincerely for this inconvenience," it said in a statement.
The snafu sparked an outcry on social media and added to a long list of problems to hit the carrier this summer. It was already struggling with higher fuel and staff costs, as well as flight cancellations caused by pilot strikes.
British passenger Gordon Fong said he received an unsigned Ryanair check following a 10-hour flight delay in June. He said the bank would not allow him to deposit the £440 ($568) check, and he is still waiting for a replacement.
"It was just a bit disappointing it happened this way," he said. "The sooner I get the check, the sooner I can book another Ryanair flight."
EU regulations require airlines to compensate passengers when their flights are canceled or severely delayed.
In the three months to the end of June, Ryanair said its compensation costs shot up 40% compared to the same time last year due to thousands of flight cancellations and "the higher propensity of passengers to claim compensation."
The airline said in a statement that over 20,000 compensation checks were issued in July.
Another UK passenger, Colette Bush, said her compensation check bounced even though it had a signature. Her bank said the check had been canceled by Ryanair after she made the deposit.
"I don't know why they would have canceled it. I've been trying to contact them for over a month. All the responses I'm getting are automated saying I've been paid," she said. "I've probably lost a day in total with all the emails I've sent and waiting on the phone on hold."
Bush said she's owed £220 ($284) after her June flight was delayed by more than three hours. She hasn't received a response from the airline, other than automated replies to her emails.
Ryanair did not immediately respond when asked why a signed check would have bounced.
Ryanair transformed European air travel with its singular focus on low costs. But its reputation is suffering from disruption during the peak summer travel season.
Pilot strikes have forced the cancellation of hundreds of flights. Strikes by French air traffic controllers have forced Ryanair to cancel and delay thousands more.
Aviation experts warn that ongoing labor disputes, shrinking profit margins and rising customer dissatisfaction could endanger the carrier's expansion plans and undermine its business model.
CNNMoney (London) First published August 22, 2018: 9:24 AM ET