More 'Clark Kent' than 'Superman': Meet Alibaba's next chairman
|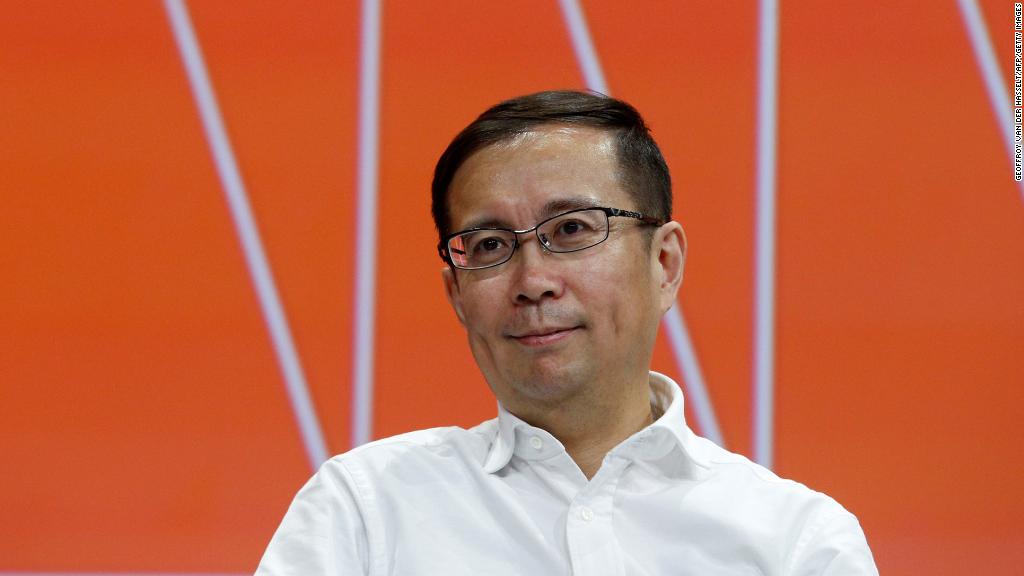 Daniel Zhang has a tough act to follow.
The Alibaba CEO will inherit the role of chairman next year from Jack Ma, the flamboyant Chinese entrepreneur who built the $420 billion internet business from scratch.
Replacing China's best known tech tycoon at the top of the country's largest company by market value will push Zhang center stage. But the executive, who has worked for Alibaba (BABA) for more than a decade, is considered a safe pair of hands.
"Daniel has been instrumental in bringing Alibaba to its current scale," said John Choi, the head of China internet research at investment bank Daiwa Capital Markets.
He created the world's biggest shopping bonanza
Before becoming CEO in 2015, Zhang spent much of his career at Alibaba in the group's core online shopping business.
Alibaba describes him as "the key architect" of Singles Day, an event that started as an attempt to boost sales and grew into the world's biggest shopping day.
The frenzy of online spending, which takes place on November 11, generates bigger sales than Black Friday and Cyber Monday combined. Last year, it topped $25 billion.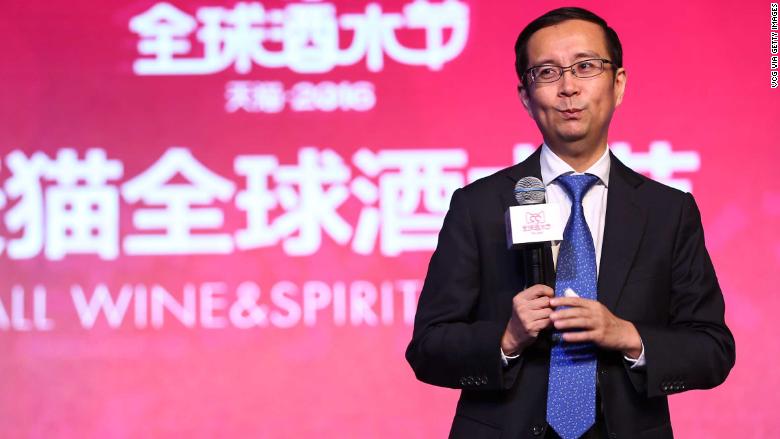 He likes to keep his feet on the ground
Zhang's promotion is likely to mean continuity in business, but it will bring a change in leadership style.
Ma, 54, made a name for himself as an entertainer, dressing up as Michael Jackson and a punk rocker to perform at company events. He even starred in a short kung fu movie.
Zhang has kept a much lower profile.
"He's mild mannered, he's more Clark Kent, and Jack's the Superman," said Duncan Clark, the author of "Alibaba: The House That Jack Ma Built."
Zhang has admitted as much himself. "Jack Ma is a guy with many ideas. He is very, very creative," Zhang said in an interview with the Financial Times last year. "But I'm the guy who always wants to put my foot on the ground."
At 46, the younger executive is still willing to experiment, though. "He has the guts to innovate and test creative business models," Ma wrote in his letter Monday announcing the succession plan.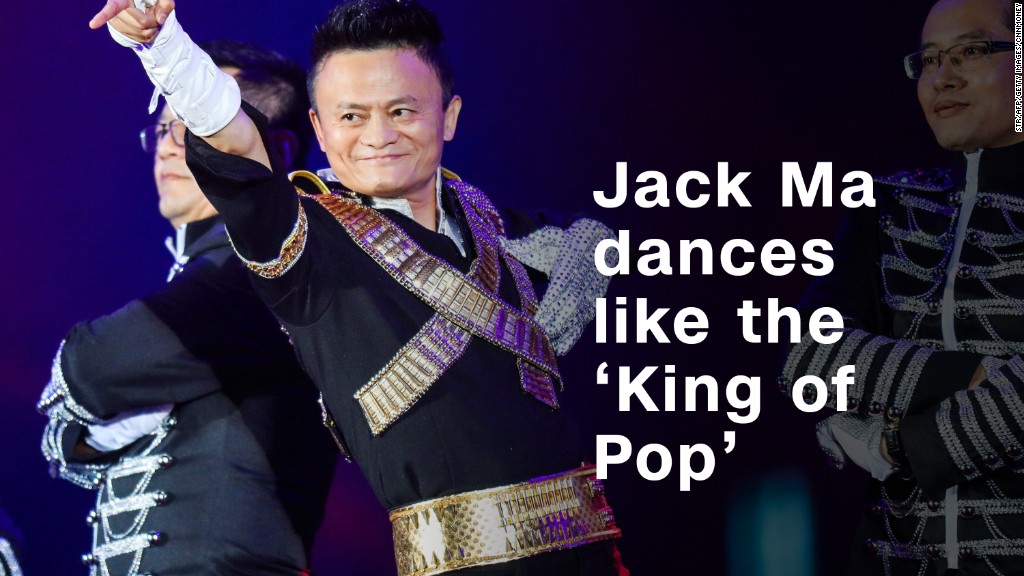 He quit gaming for e-commerce
Zhang arrived at Alibaba in 2007 as the finance chief of the company's Taobao Marketplace, which he helped develop into one of the group's top businesses.
He came from Shanda Interactive Entertainment, a leading Chinese developer of online games that was listed on the Nasdaq.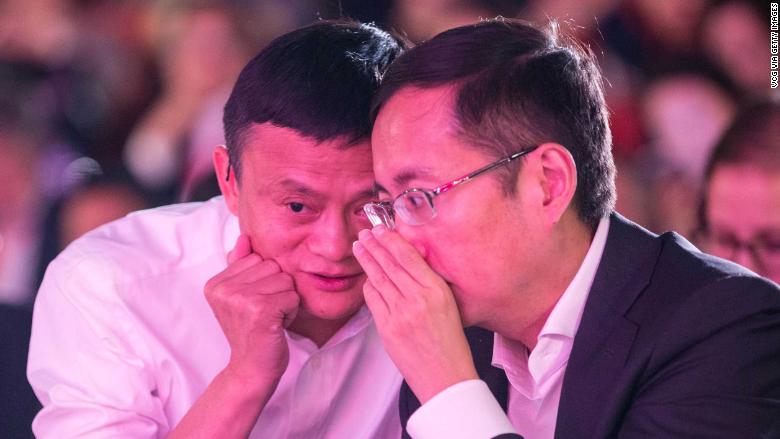 His decision to quit the rapidly growing gaming industry followed an hour-long chat with Ma at Alibaba's headquarters in the eastern city of Hangzhou.
"The reason is because I think e-commerce has a bright future and it's just at the beginning," Zhang told Alibaba's news site last year. He said he preferred it to the gaming business because it's "more relevant to the people's daily life."
— Sherisse Pham contributed to this article.
CNNMoney (Hong Kong) First published September 10, 2018: 8:16 AM ET