GoPro shoots for a comeback with its new camera
|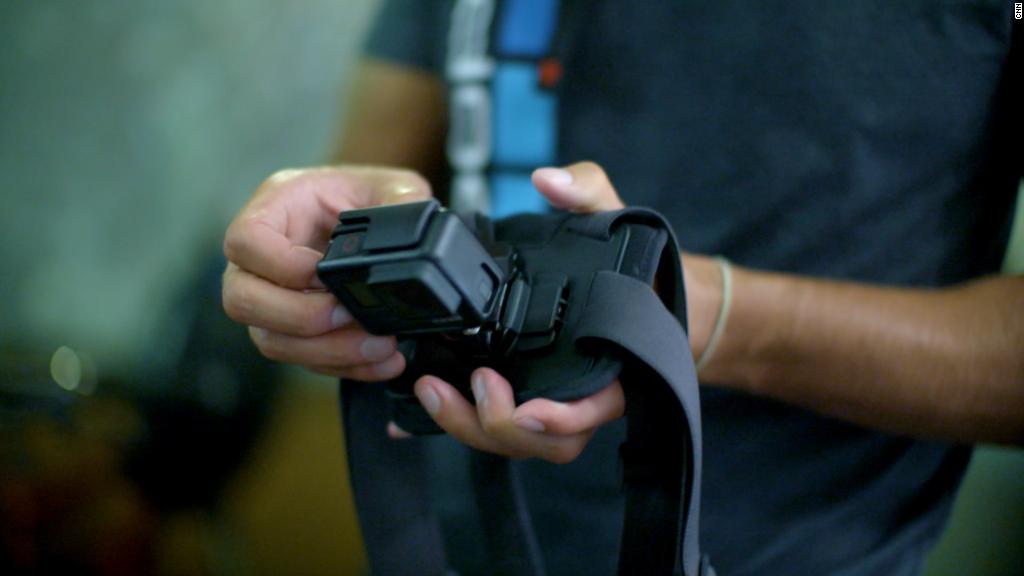 Driving full speed into a turn at the Sonoma Raceway, GoPro VP Rick Loughery flipped his go kart and crashed spectacularly, grinding to an upside-down halt on the side of the track.
His co-workers let out a chorus of "ooohs!" before one quietly said what they all seemed to be thinking: "I hope he's OK — and I hope he was filming."
The video, shot on a brand new GoPro Hero7 Black camera with a new image stabilization feature, was impressively smooth for such a violent event. Loughery suffered light injuries.
GoPro has been bruised recently, too. But it hopes a new update to its flagship Hero camera, announced Thursday, can help it recover.
Earlier this year, GoPro laid off 20% of its workforce and shut down its fledgling drone division. It discontinued its Karma drone after the product failed to take off and sometimes literally fell from the sky. GoPro's stock has fallen but stabilized since the company went public in 2014. In January, CEO and founder Nick Woodman said he was open to selling the business.
However, Woodman says he fully expects the company to be profitable in the second half of this year. He says GoPro is experiencing success with other products, like the $599 Fusion spherical camera. But it's also focusing on the same camera that's been at the core of its brand for 16 years,
"I can't tell you how excited I am to shatter the myth that the world is over GoPro," said Woodman over lunch after the race. Dressed in his own white racing jumpsuit, Woodman won the go kart race with the best time.
The $399 Hero7 Black, shipping at the end of September, is a return to the basics for GoPro. The camera doesn't deviate far from the company's most successful formula: rugged, compact and high-res. It features only a few hardware upgrades from the previous model, including more memory and an improved microphone.
What it does add is a truly impressive new digital images stabilization feature called HyperSmooth, which uses software to steady the footage so it almost looks like it was shot with a gimbal.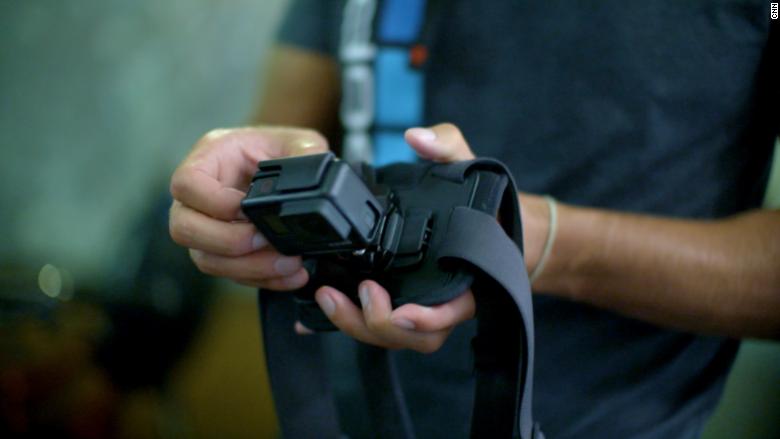 The camera also packs in new features designed to appeal to the Instagram set, a sign that GoPro is paying close attention to the future of photography: influencers.
It adds the ability to shoot in portrait mode, the orientation of choice for Instagram, Snapchat and Facebook stories. A mode for limiting clips to 15 or 30 second also seems custom made for social media. And a time-lapse mode with stabilization can turn what would be a long drawn-out video of someone's adventure into a bite-sized video at 30-times the speed.
"We spent some time trying to make GoPro relatable to everybody, and that was a mistake," said Woodman. "We recognize that our market opportunity is active people and the capture creatives."
We tested the cameras at one of GoPro's press events, which typically involves putting a handful of reporters in just enough danger to give GoPro's lawyers a heart attack. I raced the go karts and did barrel rolls in a biplane, and the footage was oddly smooth. CNN's Samuel Burke went mountain biking with Woodman. Past events have included putting reporters in fighter jets and the Arctic Circle, and on America's Cup boats and surfboards off the coast of a Mexican penal colony.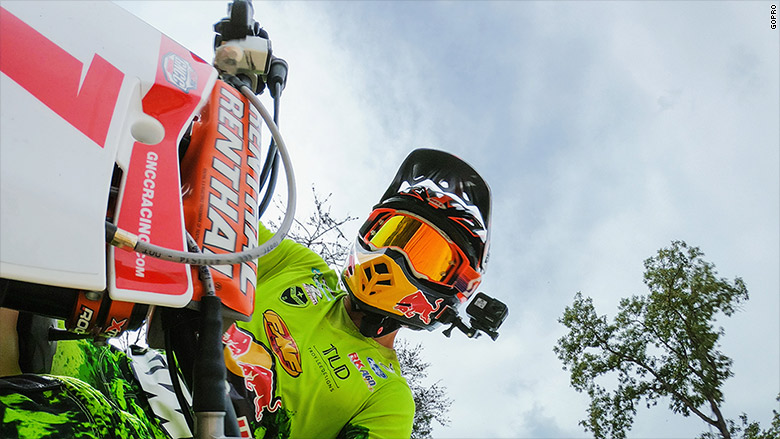 Woodman participates in all the events. As a hyper-competitive California surfer who peppers business talk with phrases such as "crushing it," Woodman has long been the walking embodiment of the GoPro brand. But the 43-year-old father of three also acknowledges that he's perhaps aging out of GoPro's target audience. Woodman still uses GoPro for his many extreme sporting hobbies, but also to film his own brood.
"The video serves as propaganda to remind them how much they love each other," said Woodman. "You realize how rad you are as a family."
But he thinks of GoPro as a lifestyle company more than a camera company. And that means adding features to the Hero that will appeal to the next generation of camera (and selfie) obsessed customers, while keeping its surfer DNA.
"The brand needs to stay young, hip, sexy," said Woodman. "But we've got to stay rad."
CNNMoney (San Francisco) First published September 20, 2018: 8:59 AM ET