European airlines are scrapping flights to Iran
|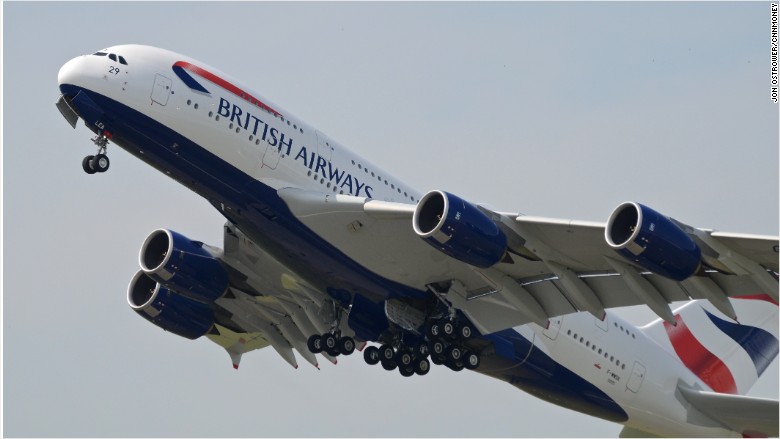 Some of Europe's biggest airlines are scrapping flights to Iran just two years after relaunching their services when international sanctions were eased.
British Airways (ICAGY) said it will operate its last flight from Tehran on September 23. Dutch carrier KLM, part of the Air France KLM (AFLYY) group, will stop flying there on September 24.
Business and leisure travel to Iran picked up in the wake of a 2015 deal that saw some sanctions relaxed in return for Tehran agreeing to rein in its nuclear program.
President Donald Trump abandoned the Iran nuclear deal in May and has re-imposed tough sanctions on the country's economy. The US sanctions came into effect earlier this month. A second wave of sanctions is expected to follow in November.
The airlines did not blame the return of US sanctions directly for their decisions to stop flying to Iran.
But Trump's attempt to isolate Iran has already prompted some big European companies to abandon plans to invest or do business there, and that will be hurting demand for flights.
British Airways said its service is "currently not commercially viable."
"We are sorry for any disruption this may cause to our customers' travel plans," it said in a statement emailed to CNN.
KLM said its decision was down to "negative results and financial outlook for the Tehran operation." Air France also flies to Iran. It did not respond to a request for comment.
Both KLM and British Airways launched services to Tehran in late 2016.
Some Western airlines are planning to keep flying to Iran, despite the new US sanctions.
A spokesperson for Lufthansa (DLAKY) said the German airline and its partner, Austrian Airlines, will continue to fly to Tehran "until further notice."
— Hilary McGann and Charles Riley contributed reporting.
CNNMoney (London) First published August 23, 2018: 12:36 PM ET