Aldi is going granola to compete with Whole Foods
|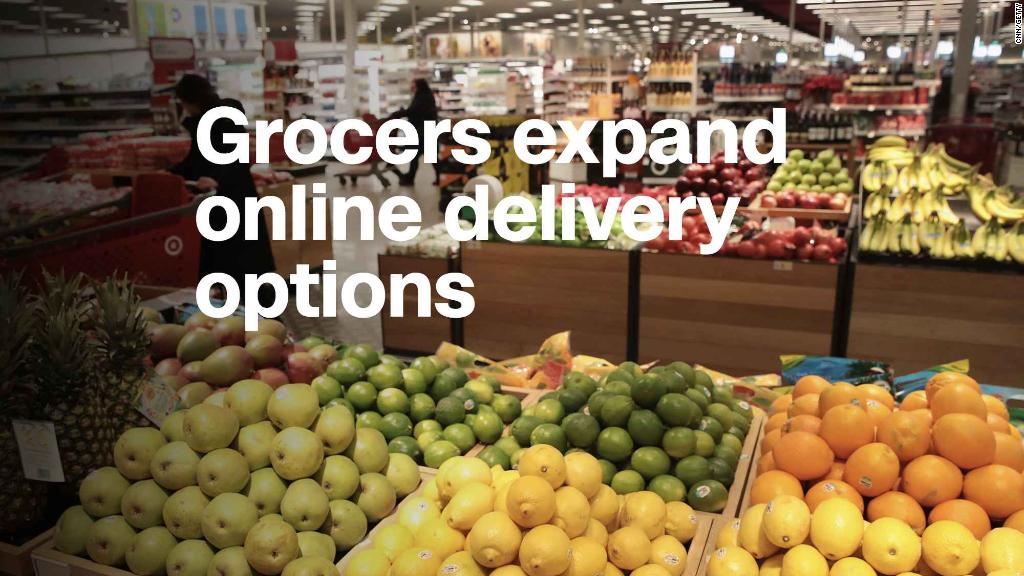 Aldi is synonymous with low-cost food staples, canned goods and no frills shopping.
But the German grocer is hoping a shift to trendy, natural foods will help it grow its market share in the United States. Last week, it announced the next phase of an aggressive growth initiative that will include a larger emphasis on natural foods.
The question is: Will shoppers choose Aldi over Whole Foods for healthy fare?
No doubt, says Diane Sheehan, an analyst with Kantar Consulting. High-end retailers, she says, are too focused on premium shoppers. But in today's competitive grocery environment, everyone "expects good deals on quality products."
"Those retailers continue to be underestimating Aldi and are doing it to their own detriment," she said.
That gives Aldi an opportunity to invite shoppers to try its new veggie noodles, organic meats, sliced fruits and guacamole cups. The goal is expand its fresh food selection by 40%. But there are potential pitfalls to the healthy food strategy.
Aldi, which has been in the United States for more than four decades, operates as a private label retailer, similar to Trader Joe's. It largely sells its own line of in-house brands.
There's a strong possibility that Aldi will run into issues expanding its in-house line of products into trendy, natural foods, says RJ Hottovy, a senior retail analyst at Morningstar.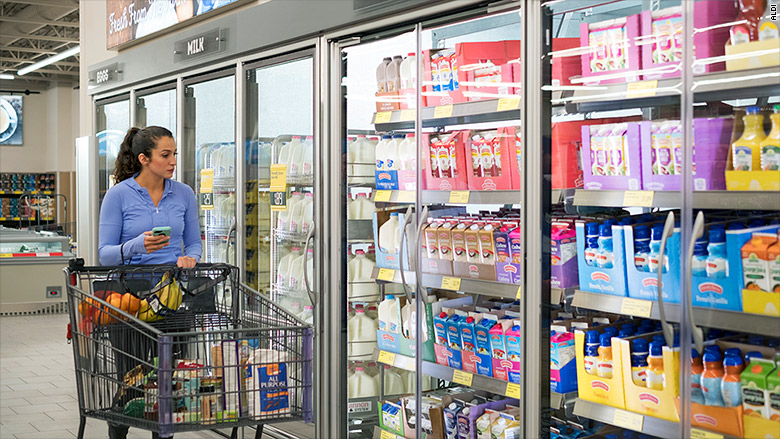 "Even though they will be marketing these products under their own private label brands, there are still a limited number of suppliers who produce these types of products, which can lead to shortages or unpredictable pricing," he said.
Sheehan also cautions Aldi about not cannibalizing its existing stores by building new stores too close to old ones. The company is spending $5 billion to build 700 new US stores and remodel another 1,300 over the next four years.
Overall, Sheehan thinks Aldi's prolific expansion is a good idea. "[It] enforces how strong Aldi is right now and [that] it's in it to win it," she said.
As a privately held company, Aldi doesn't report earnings. But it pulled in $84.9 billion in global revenue in 2016 making it the 8th biggest retailer in the world, according to a Deloitte analysis. Walmart (WMT) is in first place, pulling in $486 billion, followed by Costco (COST) ($118 billion) and Kroger (KR) in third place ($115 billion).
Competitors will be keeping a close eye to see if Aldi's brand recognition improves and its smaller stores attract more busy people. "Aldi is reinforcing that small, simple and convenient is just as valuable as having thousands of products," Sheehan said.
A typical Aldi is 12,000 square feet — much smaller than an average Whole Foods, which ranges between 25,000 and 50,000 square feet. A sprawling Walmart can be more than 100,000 square feet.
As part of its expansion, existing Aldi stores will also get a brighter lights, bigger aisles, less-cluttered shelves and more refrigeration space. It's also launching meal kits and offering more alternative milks, like soy and almond.
But it lags in e-commerce and grocery delivery, areas in which competitors like Amazon's Whole Foods and Kroger are thriving. It recently started delivery groceries in some cities through the shopping app Instacart.
Digital offerings, however, might be more important than trendy food and lots of stores.
"2018 is an inflection point year because we see a lot of movement with online grocery platforms, meal kits services and this," Hottovy told CNN. "There's a lot of change."
CNNMoney (New York) First published August 16, 2018: 8:04 AM ET