A former Buddhist monk is trying to help the world relax
|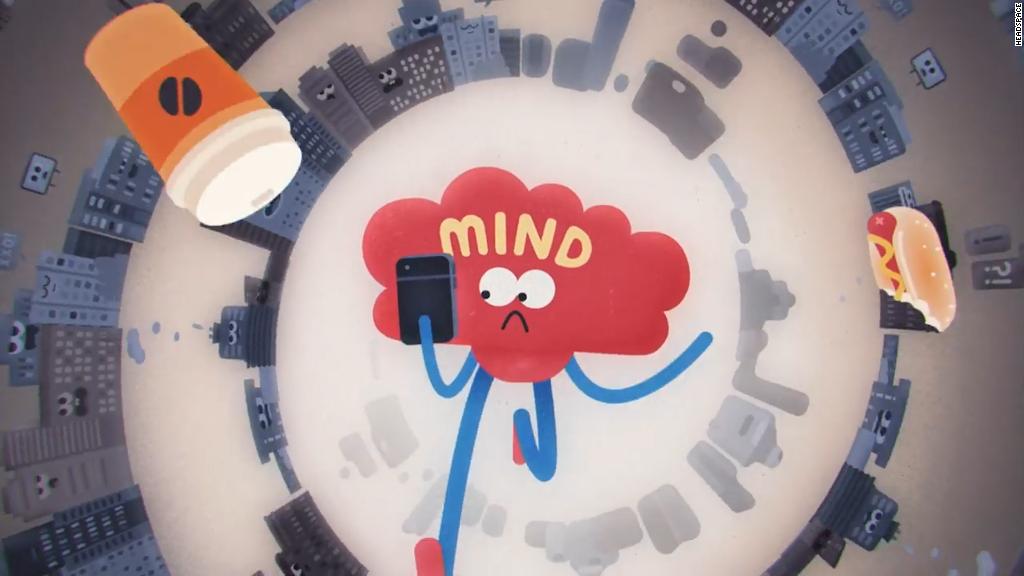 After spending a decade training as a Buddhist monk, Andy Puddicombe decided he wanted to share what he'd learned with the world.
He has achieved his goal: his app, Headspace, has attracted more than 31 million users in over 190 countries.
The app allows people to listen to guided meditation sessions while on the go. Puddicombe, 45, attributes its success to the age of information overload.
"There's a lot of stuff going on right now that is hard to make sense of," he told CNN. "Especially if you think about the digital chatter in our lives … For most people, it's left them feeling burnt out."
From athlete to monk
After studying sports science, Puddicombe began his career as a personal trainer and also competed in gymnastics in London.
"Externally, I was very healthy and well," he recalled. "But internally, my mind was busy."
Bereavement was also a factor. In 1992, Puddicombe was involved in a car crash caused by a drunk driver in which two people were killed. Shortly afterward, his stepsister died in a biking accident.
"There's no question that those events played a big part in my search for greater peace of mind," he said.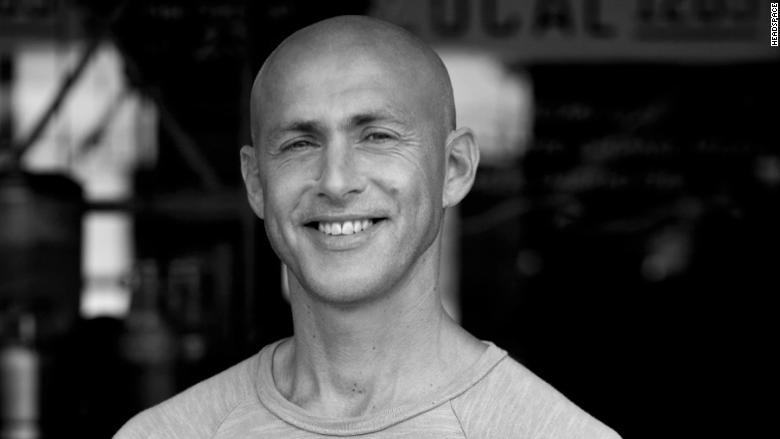 In his early 20s, he headed to a Buddhist monastery in the Himalayas and initially planned to remain a monk "for life." But teaching at a meditation center inspired him to share what he had learned.
"There were so many people … who wanted to learn how to feel less stressed, but who were not necessarily interested in the Buddhist tradition," he said.
Puddicombe returned to Britain in 2004, where he met advertising executive Rich Pierson through mutual friends. In 2010, they founded Headspace as a meditation events company in London.
Two years later, they launched a web and mobile app with the slogan "meditation made simple."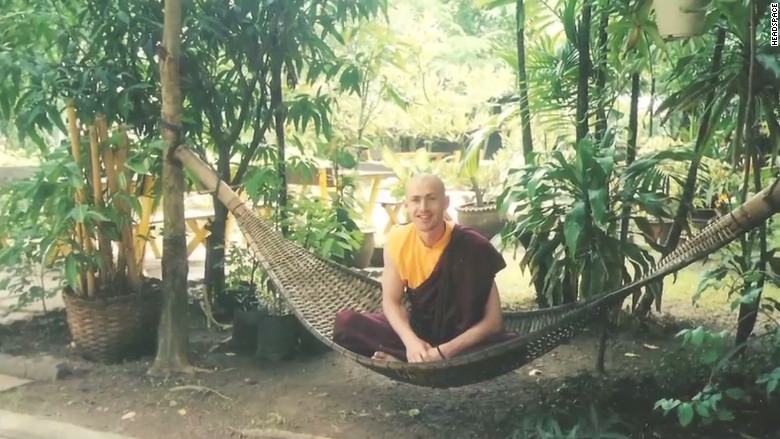 Puddicombe voices all the sessions, which are between three and 10 minutes long. Users can pay $12.99 per month for premium subscriptions and advance to higher levels of meditation.
"We had a really good understanding of how people related to mindfulness, what they were interested in, [and] how we could present the benefits," he said.
Meditation for the masses
Headspace played a big role in making meditation more accessible to the public. Similar apps, such as Calm, have also reached a wide audience.
The popularization of mindfulness — a therapeutic technique that helps people acknowledge their feelings while focusing on the present — coincided with a time when many felt under "increasing pressure," according to Puddicombe.
The business has raised more than $75 million from investors, and has offices in Los Angeles, San Francisco and London.
Headspace's investors include actress Jessica Alba and TV personality Ryan Seacrest. Actor Ryan Reynolds has said he uses the app to cope with anxiety.
The founders said their aim is to demystify the concept of mindfulness.
"My hope is we've taken something that most people think is quite a complex idea, and served it up in a very simple and easy-to-use way," Puddicombe said.
CNNMoney (Hong Kong) First published September 6, 2018: 9:39 PM ET